Big Elk crafts it's ultrasonic, orifice, and turbine meter tubes using only the highest quality components. All tubes are precision honed, dimensionally accurate and meet AGA retirements.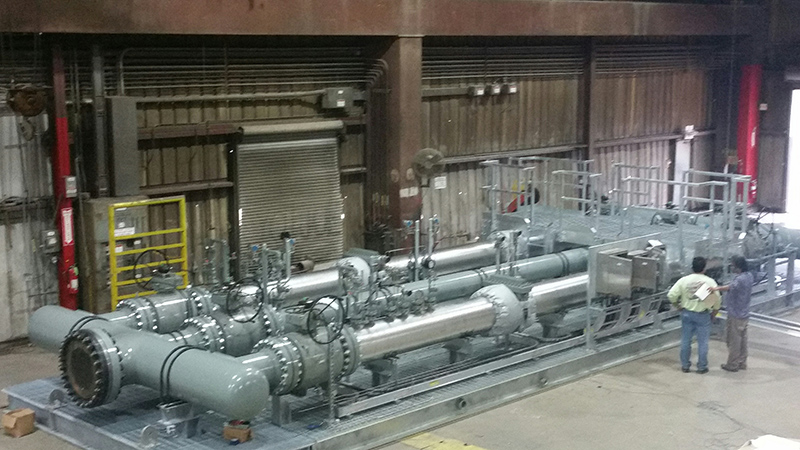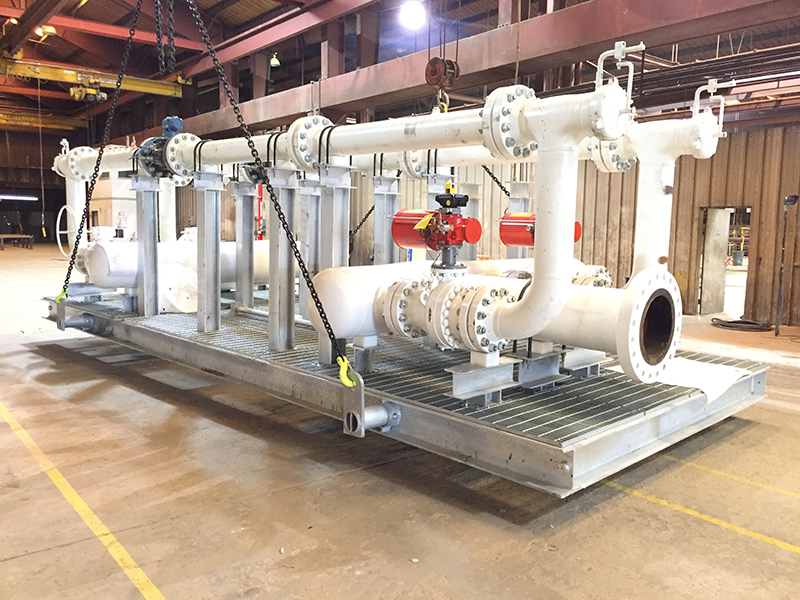 Meter Skids
Big Elk mounts all custom designs on skids for easy transportation and placement. Their dedicated design group will find the best solution for any project requirements. The will also icorporate many other components such as electronic flow measurement, valve automation, sampling and quality analysis, and heated/lighted buildings.
Control Valve Skids
Custom flow and pressure control systems, from small fuel gas supplies to larger multi-stage pressure cuts.
Pig Launchers & Receivers
Whether barrels or full skids with valves, Big Elk can design the right system for your pigging application. Their automatic sphere launching and receiving skids include control systems specifically programmed to your needs.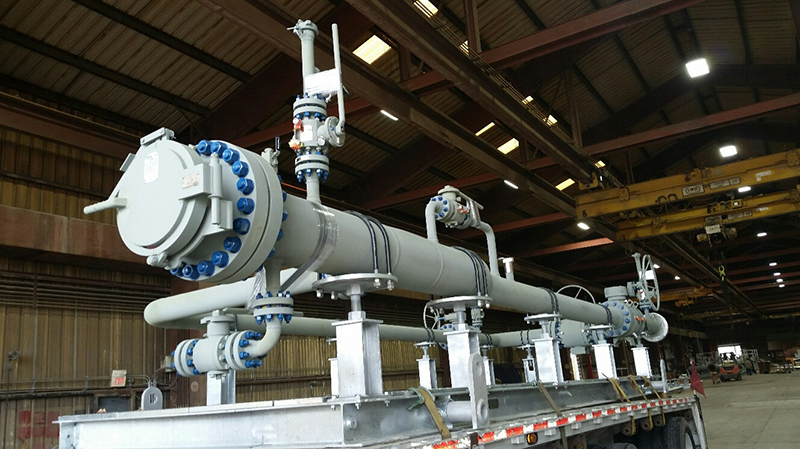 Fuel Gas Skids
Their design will integrate all the required piping and components into a simple package that is easy to transport and operate.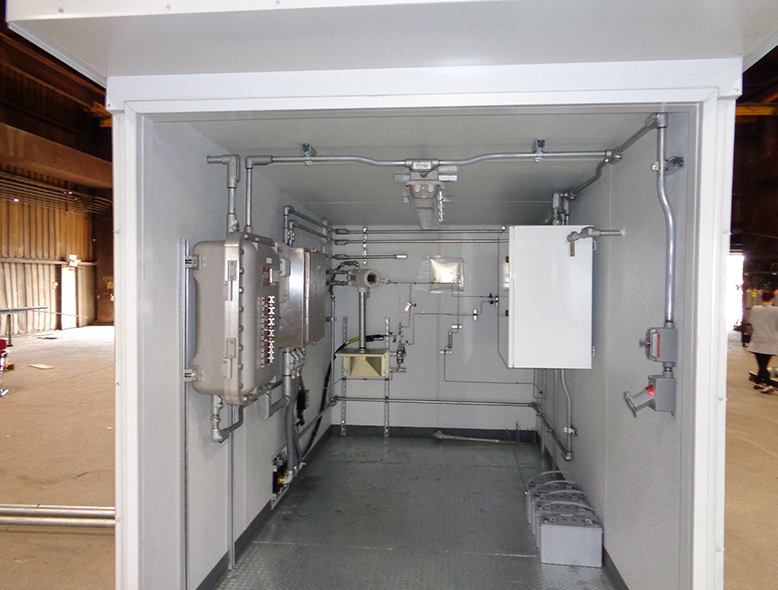 Electronic flow measurement (EFM) and gas quality analysis:
We can build based on your standard package, or design one for you taking into consideration your project requirements and environmental conditions.